PREMIER PARTNER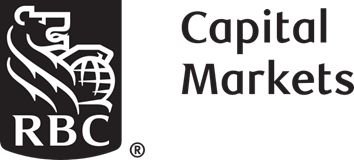 Royal Bank of Canada's purpose is to help clients thrive and communities prosper and they are committed to promoting world-class excellence in the arts and to strengthening the social fabric of communities. From visual arts and music, to performing arts, writing and filmmaking, investing in the arts is a longstanding priority as RBC recognises the important role the creative sector plays in building vibrant communities and strong economies. Continuing with this tradition, RBC is proud to be Premier Partner of Theatre Royal Sydney.
RBC is a global financial institution with a purpose-driven, principles-led approach to delivering leading performance. Their success comes from the 86,000+ employees who leverage their imaginations and insights to bring RBC's vision, values and strategy to life. As Canada's biggest bank, and one of the largest in the world based on market capitalization, they have a diversified business model with a focus on innovation and providing exceptional experiences to 17 million clients in Canada, the US, the UK and 33 other countries.
RBC has been operating in Australia for 50 years, introducing RBC Capital Markets as a full-service investment banking partner over 20 years ago. RBC Capital Markets provides the full suite of products and services including Advisory, Equity & Debt Capital Markets and a sophisticated Global Markets offering to corporations, institutional investors, asset managers, private equity firms and governments in Australia and around the world.
For more information, click here.
RBC helps communities prosper, supporting a broad range of community initiatives through donations, community investments and employee volunteer activities.
RBC is a proud supporter of the restoration of Theatre Royal Sydney's original ceiling sculpture designed by Italian consultant architect, Professor Pier Luigi Nervi.